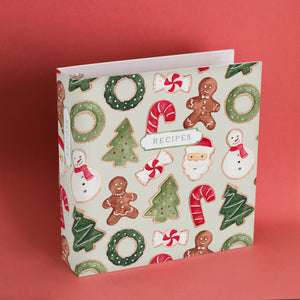 NEW! Collect and keep your favorite holiday recipes and entertaining ideas in one cute and convenient place. With a 300 page capacity, it will hold all your family favorites.

- Wipable vinyl cover
- Chipboard construction
- Holds up to 300 pages
- Standard 3-ring size
- 10.5x11.5 inches with a 2-inch spine.